Our vision
Simplified Family Travel
HANDPICKED PROPERTIES

We spend hours finding the very best in private family homes, vacation rentals, villas and hotels in the most family-friendly destinations

FAMILY-FOCUSED

Beyond cribs and highchairs - toys, books, or ideas highlighting the very best things to see and do to keep kids happy

PERSONAL SERVICE

Personal, trusted service from a team of parents and experts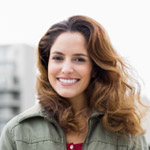 " I had been searching for nearly a month trying to find a place to stay for my family of 5. I was so frustrated that I nearly gave up until I came across Kid & Coe. After a matter of days, I had our entire vacation booked into the most amazing properties. "
Kid-Friendly Family Vacations
Less to Pack
Books & toys waiting at your destination.
Insider Info
Where to go and what to do in the neighborhood.
Kid-ready Houses
A good night's sleep for everyone.
Family Amenities
Sunrooms, surfboards, and sweeping backyards.
The owners had left not only a couple of city guides, but a hand-drawn map of the café-rich local area, Amsterdam-Zuid, picking out their own favorite things to do and eat: apple pie and playgrounds featured heavily. They'd also left a note on the well-stocked fridge telling us to help ourselves.
October 23, 2014
Kid & Coe has properties that put children first... Breathe a motherly sigh of relief at houses and apartments with toy-filled children bedrooms and grassy backyards approved for play.
March 12, 2014
Our Kid & Coe home had a personality informed by its inhabitants. I think the boys slept soundly because they were in a room designed for children and full of beloved toys and books. They felt at home immediately.
August 5, 2014